Meet Steph
A native of Kansas City, Kansas, Judge Stephanie N. Mitchell Huff earned her Juris Doctorate from the University Of Kansas School Of Law and a Bachelor of Political Science from the University Of North Carolina at Chapel Hill.
After being admitted to the State Bar of Texas in November 2006, she practiced civil litigation and criminal defense before joining the Navarro County District Attorney's Office in 2007 as the Chief Juvenile Prosecutor.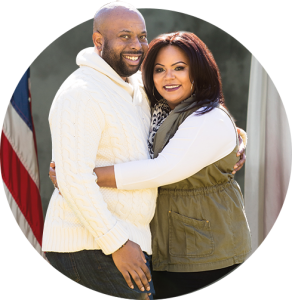 In 2008, she began prosecuting at the Dallas County District Attorney's Office, where as a misdemeanor prosecutor, she received the coveted "Heavy Hitter" award for her outstanding work as lead counsel in countless jury trials. This subsequently led to her being recognized as the 2010 Dallas County "Rookie of the Year".
In 2012, she assisted in starting the Dallas County District Attorney's Citizens Prosecutor Academy, where she helped establish the curriculum and served as a presenter on a variety of criminal law topics. Judge Mitchell Huff's outstanding track record of successfully prosecuting felony cases and working with victims of domestic violence led to her being awarded the 2012 Dallas County District Attorney's Office "Prosecutor of the Year".
From 2013-2014, she served as the Chief Felony Prosecutor of the Dallas County Gang Unit where she handled the prosecution of all criminal cases involving documented gang members and/or gang violence for the entire county including all 17 felony district courts. During this time she announced her candidacy for the 291 st Judicial District Court and after a landslide victory in the Democratic Primary, she went on to be sworn in as the youngest sitting Criminal District Court Judge in Dallas County, Texas on January 1, 2015.
Judge Mitchell Huff resides in Dallas County, with her husband, Winston O. Huff, a patent attorney at the law firm of Munsch Hardt Kopf & Harr, P.C. In addition to her judicial duties, Judge Mitchell Huff is involved in a number of civic organizations, is a member of Concord Church and Alpha Kappa Alpha Sorority, Inc.